Viidea
publisher
Promote yourself and share your knowledge online
Monthly site subscription
50 €

/month
$67

/month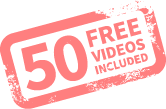 Additional videos
1 €

/month
$1.33

/month
each
Pay as you go. No per-user or per-view fees. No long term contracts.
Synchronize Videos with Slides
After uploading your Video and Powerpoint presentation to your site, a simple online interface will let you quickly match them together into a timeline. Synchronized slides have been shown to raise the attention span and provide greater value to visitors.
Customize your Website
Branding your site with your Company's colors and logotype is the best way to make your content promote your brand. Freely choose what content is promoted on your home page, what the page looks like and how visitors are supposed to access it.
Organize Videos into Collections
Make your site reflect your environment. Group your talks together and have their ordering match the event they were presented at. As your knowledge archive grows in size so does the site navigation using semantic categorization, meta-data and innovative design.
Embedding & Social

Freely embed your videos into other sites and blogs; the embed code generator will let you choose the look of your videos when viewed elsewhere.
Included social sharing tools will help your content spread viraly.
Pasword protected Access
Stay in charge and keep control of your content at all times. Choose which videos are publically accessible and where are the restricted areas; then use simple password restriction tool to give access to people you choose.
Google Analytics integration
Link your site with your Google Analytics account so you can better understand your audience. Or vice-versa, if you prefer to keep your site for yourself, you can restrict Google and other search engines from including your pages into their search index.
For questions or additional options, please contact us at info@viidea.com
Viidea
pro
Turn your videos into an investment
Custom Domain name
Put your video site on the same domain name as company page to make it melt even better with your existing site. Upload your SSL certificates to provide secure 'https' acces to your site.
Embedding +Plus

Pick additional options when embedding your videos into other sites: use your corporate authentication system to control access to videos; have any references to Viidea removed from your content.
Advanced User and Group management
Put videos into content collections. Upload a list of conference attendees or company employees. Create user groups. Define different access policies. Mix and match all of these together.
Marketing and
Lead Generation
Use your content to improve your company's marketing activities. Viidea's Coupon access policy lets you use the built-in e-Coupon distribution system to collect new leads.
Content Exposure analytics
Collect fine-grained analytics of which video segments get the most exposure to find the most interesting chapters or what hot-spots people are most likey to share.
Local Backup and Premium Support
Maintain a live static mirror of your video site on your local server. Subscribe for a Premium support plan with live phone or Skype contact, Q&A, training and support.
Whether a conference organizer or academic establishment,
you can count on us to meet your needs. Send us an enquiry about your requirements.
&nbsp
Viidea
Platinum
Custom Enterprise Integration Plans that provide Extra Edge
Monetization

Add a paywall to your site to collect money online and turn your knowledge repository into a constant source of revenue.
Assessments and Training
Enhance and Assess knowledge transfer by adding interactive quizzess and questionaires to your videos. Provide online training for your customers or employees.
Premium Integration plans
Choose how you would like to get Viidea Integrated into your corporate IT infrastructure. Have us develop extra features for you.
Migrate your existing data to Viidea
An easy migration path for those who are striving to maintain an existing video repository, while keeping it up to date with new HTML5 standards and Mobile devices.
LMS integration

Put your videos into Moodle, Blackboard or other Learning Management System. Integrate external authentication system and have progress reported back to LMS.
Hire Editorial Staff

Have our staff help you out with your site configuration or simply hand over some of your video publication and editorial tasks.
We can help your Enterprise turn your video repository into business
and tailor our platform to meet your specific requirements.
&nbsp